B.C. Judges Hall of Shame
Postmedia News folds like a cheap tent
Catherine Bruce Achieves Sainthood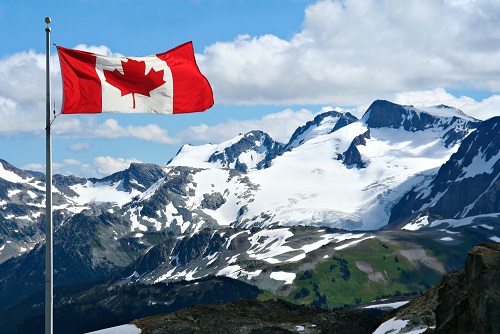 Two-thirds of Candains back electing judges
The Public's Right To Criticize Judges by Wallace Craig
Here's the problem: Judges are not accountable at all. The only way a judge can lose his cushy job is if he dies, is convicted of something serious, or has too many appeals. The third represents the problem. If the only way a judge can get removed is if he has too many appeals, then they water down their decisions so they won't get appealed. That is nonsense. The result is the continued erosion of justice until it no longer exists and is but a whisper of a forgotten dream.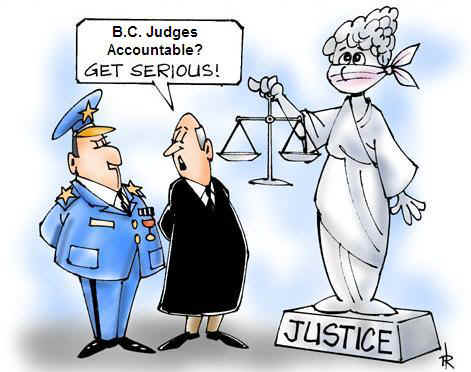 Hope on the Horizon: A Leask Decision gets overturned
Peter Leask should be hanged for Treason
Steve Brown's message for Ottawa
Peter Leask is part of the problem
In NYC they get Impeached and Removed
Ian Thow - B.C. Injustice extends to white collar crime
MaCleans: How B.C. became a world crime superpower
Judge Edmund Cronin enters the BC Judges Hall of Shame
| | | | | |
| --- | --- | --- | --- | --- |
| | Peter Leask | Court Judge | British Columbia | This swearing judge has a history of bad judgement. That continues. |
| | Ron Skolrood | Court Judge | British Columbia | This guy opposes proceeds of crime legislation. He dropped the ball over reaching a contract and enforced clauses that weren't agreed to thus throwing away the Charter of Rights. He's another Peter Leask in disguise and has made me completely lose any faith I had left in the BC Judicial system. |
| | Brian Joyce | Court Judge | British Columbia | This clown who was caught impersonating a Supreme Court judge threw out life threatening evidence despite the fact the police obtained a search warrant to discover it. He should be fired. |
| | Maureen Forestell | Court Judge | Ontario | This tool of treason returned the Hells Angels intimidation gear in Toronto and in so doing supported murder, torture, and decapitation. She is sitting on the wrong side of the bench. |
| | Donald Gardiner | Court Judge | British Columbia | This quack let the Bacon brothers go free after the police seized drugs, a machine gun, pistols, silencers and cash. He claimed the police didn't have grounds to get the search warrant. They got a search warrant. He over ruled the search warrant. That's criminal. |
| | Anne MacKenzie | Court Judge | British Columbia | It is Anne Injustice to give Hells Angels gag orders when they commit a crime just because they are Hells Angels. |
| | David Ramsay | Court Judge | British Columbia | A former judge in Prince George plead guilty to five charges, including sexual assault causing bodily harm, and obtaining sexual services from someone under age 18. Died in prison. |
| | Yves Bourbonnais | Court Judge | Quebec | This Canadain Immigration judge was sentenced to six years in prison for accepting bribes. 10 others were also charged. |
| | | Court Judge | | Another immigration judge bites the dust. This one was caught on video soliciting sex for favors in an immigration application. |
Anne MacKenzie makes the Crooked in Canada List
Publication ban in the Merrit Murders
Was this to protect the murderer or the judge
who let him out on bail to commit the murders?