This is going to be a work in progress. There has been a lot of talk about the Hells Angels being deemed a criminal organization. This page is going to be a list of links to cases where the Hells Angels have been convicted or implicated in the sale of drugs and the drug related violence that plagues our country as well as related criminal acts they are involved with. Let's start with Weird Hal Porteous and the Jones Brothers.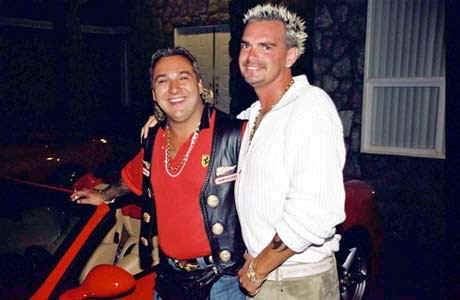 The first drug conviction locally I want to look at is the conviction of Hells Angels associate Rob Shannon. Robert Shannon plead guilty in the US to federal charges of conspiring to distribute cocaine and high-quality marijuana on behalf of the Hell's Angels Motorcycle Club. His co-accused Devron Quast, Philip Stone, John Fairweather and Shannon have all admitted they were involved in a multinational operation that involved smuggling up to 30,000 kilos of B.C. Bud into the U.S. and thousands of kilos of cocaine back.
7,000 pounds of marijuana and 1,700 pounds of cocaine were seized during the investigation yet the cross border drug ring was well established and had been going on for quite some time - "years of misdeeds." Shannon received a 20 year prison sentence. So here's the deal. The Hells Angels were named in the US incitement. Rob Shannon was seen in many pictures with Hal Porteous. Rob Shannon and his business partner Jody York were even in that stupid red neck rap video with Hal Porteous bragging about a life of crime claiming he experienced no remorse for what he had done.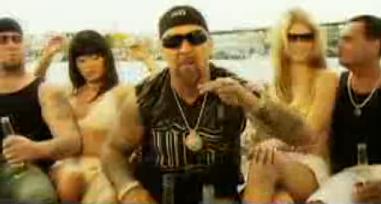 People involved with that case were directly involved in the Vancouver gang war which peaked in 2009. Jody York's house was shot at, Jody paid for a hit on Anthon where the shooter missed, Ron Shannon was kidnapped and Devon Quast paid a $100,000 ransom to get him back then Shannon threatened Quast's grandmother from prison after they were all arrested. Rob Krants was Jody York's co accused in another case and ended up dead before the case went to trial. Weird Hal and the Hells Angels were tied to Revolution Martial arts in Langley and Larry Amero. Bacon brother associate Kevin LeClair used to fight out of Revolution. He was shot dead in the gang war. It is a dirty web of betrayal tied to Kelowna and the Hells Angels there. While we're talking about casualties in the Vancouver gang war let's not forget the two fun loving kids from Kamloops that were brutally murdered in Mexico while setting up some cocaine deals for the Hells Angels.
My point is, for years up to the Vancouver gang war in 2009, the Hells Angels were clearly the main suppliers of cocaine in Western Canada. Then in 2011 we see the Hells Angels named in another huge cross border drug ring busted in the US. It was the same MO just different mules. This time the drug ring was centred out of Tbarz linked to the Jones Brothers. As those charged and indited await trial, the Hells Angels still own all the grow ops that produced that much pot and have all the drug contacts to sell that much crack so the problem continues. Let's just be honest about who is causing the problem.
Let's also be honest about how long they have been the source of the problem. In 2008 they were implicated in a cross border drug ring that had been going on for years prior. In 2011 then were caught in another similar cross border drug ring. Yet it goes back further than that. It goes back to 2001 when a boat loaded with 2 1/2 tons of cocaine bound for the BC Hells Angels was seized by police and no charges were laid. Why do I keep talking about the Hells Angels? Because they are the biggest problem in Vancouver and in BC which created the gang war.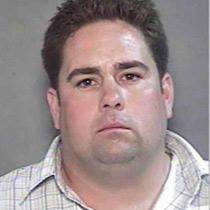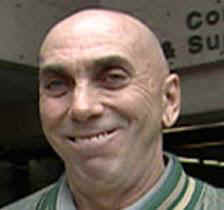 Lets cite two more cases wear the Hells Angels were involved but got off because associates plead guilty and took the fall for them. Surrey and Kelowna. Glen Hehn was caught red handed loading 52 kilograms of cocaine from his own storage locker onto a truck. He claimed the boxes belonged to someone else who was s=using his storage locker and that he didn't know what was in the boxes. The associates plead guilty and Glen Hehn walked.
David Giles was caught on wiretap claiming Revell had made $30,000 for him in the past several months. His lawyer did not argue what was said on that wiretap. His lawyer argued that only proved Rempel worked for Giles. 8 kilograms of cocaine was seized. Revell and Rempel plead guilty while David Giles walked.
There are a vast number of more cases which I'll end up itemizing in a table of cocaine convictions. However, it's important to realize what history has established. The 2011 and the 2008 cross border pot for cocaine drug ring were vast and both directly tied to the Hells Angels. Add that to the 2 1/2 tons of cocaine seized in 2001 and we can clearly see who the largest suppliers are on the West coast.
Yet it goes back further than that. It goes back to Christmas eve 1995 when "the boys" murdered Eugene and Michele Uyeyama after a cocaine bust involving the Hells Angels and Tony Terezaki the nutbar who video taped himself beating drug addicts in East Vancouver for drug debts. The 1995 drug bust involved Roberto Salvatore Ciancio who was working with Tony Terezaki where 305 kilograms of cocaine was seized. Half was seized in East Vancouver and the other half was seized on the Trans Canada Highway in a vehicle rented in Alberta.
Eugene and his wife were murdered because Eugene was the police informant in the case. The wrapped Christmas presents from the boys the hitmen delivered was gasoline to burn the bodies and the house after they were murdered.
While we're on the subject I will cite the Zig Zag crew bust tied to the Hells Angels in Manitoba. That case clearly showed how the Hells Angels set up the Zig Zag crew who sold crack for the Hells Angels and paid them protection money so the Hells Angels would protect them from rival drug dealers.
The same pattern was used across the country. Niagara chapter were nothing but old men on Viagra who sold drugs. Even Alberta the Hells angels are well entrenched in controlling the drug trade there as well. The White boy passe was a white puppet club that spread from Edmonton down south to sell drugs and promote hate. In Edmonton Hells Angel John Reginald Alcantara plead guilty to being involved with a cocaine trafficking ring so that fellow Hells angel Alan Peter Knapczyk could walk. 20 kilograms of cocaine was seized in that bust. The point was they were using the name and reputation of the Hells Angels to traffic cocaine. It wasn't just one guy who did it without the club's knowledge or permission. In 2001, 11 kilograms of cocaine were seized in Calgary related to raids on the Hells Angels.
Before we get into the drug related violence the Hells Angels have been involved with to secure their monopoly of the drug trade, let's also remember the theft. In Washington state, Richard "Smiling Rick" Allen Fabel, of Spokane, was charged with running a corrupt organization based on stealing, violence and physical threats. Two other former members of the club also were convicted. In Washington, the chapter dealt mostly in stolen motorcycles and parts and had nine members when investigators started to build their case in 2001.
Petty thieves? I kid you not but they're not the only ones. Mom Boucher himself started out as a petty thief. When Mommy dearest was first starting out he had a list of break and enters and theft. He stole cigarettes, TVs and electronics. Break and enter! That's Surrey rat not noble biker. November 1975 he and a friend burst into a Butcher shop and robbed the 71 year old owner with a riffle and a butcher knife. It takes two guys to rob a 71 year old man at gun point? He is the rat.
Now we have Robert Thomas. He's one of the Hells Angels charged in the senseless murder of Dain Phillips where witnesses claim they saw two hells angels and a throttle locker beat the father to death with baseball bats and hammers. Robert Thomas is a piece of garbage. He is also just another petty thief. He has a long record of break and enter, theft and possession of stolen property. So you tell me, who are the real rats? That's not even including the prostitution, the Pickton farm or Neil Hall's book and the East Van Hells Angels documentary. Much.