Public Safety Rally
Bear Creek Park Surrey, B.C.
February 3rd 2008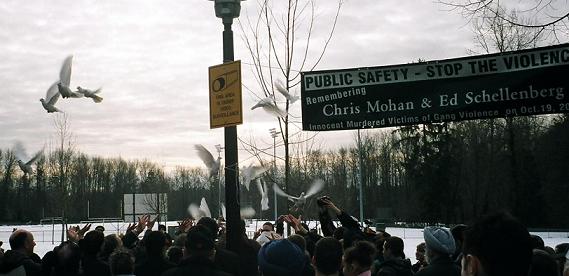 The rally started off with releasing doves in memory loved ones lost to violent crime.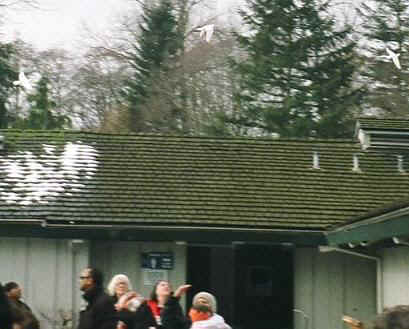 The doves took to flight...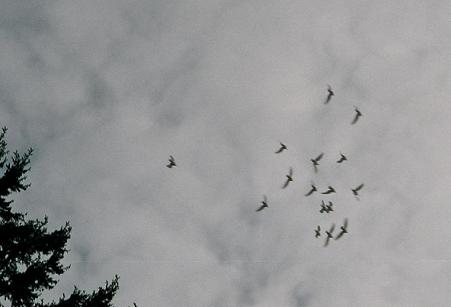 Circled around the rally as they all regrouped and then flew off to freedom.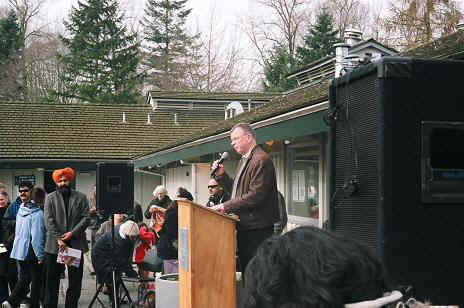 Bruce Ralston NDP MLA from Surrey - Whalley was the MC.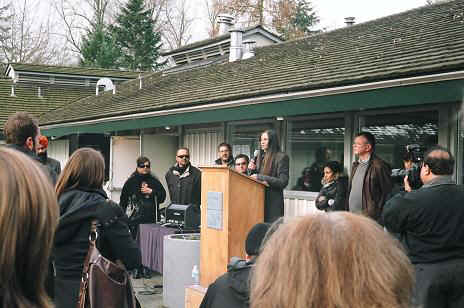 Chris Mohan's mother spoke.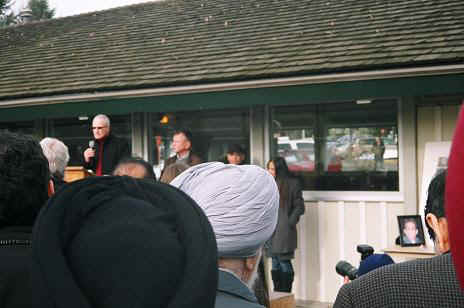 As did Ed Schellenberg's brother-in-law.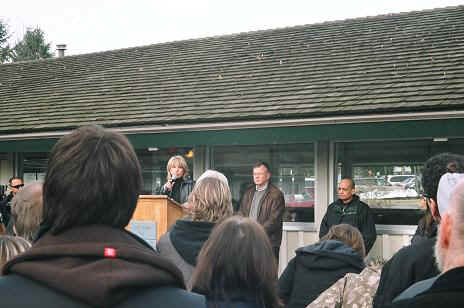 Dianne Watts the mayor of Surrey spoke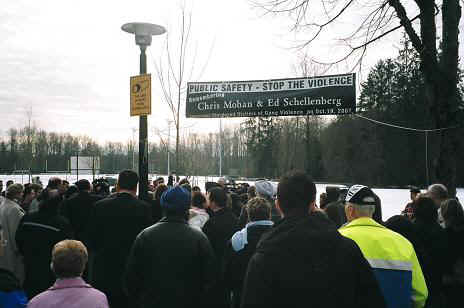 Many speakers, many in attendance, many good points made. Calls for judicial reform included redefining a life sentence. A life sentence in Canada is 10 years. Not including mandatory statutory release after two thirds the sentence has been served. That is insane. A life sentence should be at least 20 years full stop. Diane Watts called for consecutive sentences. Right now if the perpetrators of this specific crime are caught and tried, they would be charged with one life sentence even though they murdered six people. Diane Watts is calling for judicial reform in that they would be charged with six consecutive life sentences instead of one. The U.S. have consecutive sentences, Canada does not. This needs to change.
Chris Mohan and Ed Schellenberg were innocent victims that were caught in the crossfire of yet another gang related execution. One of their friends took offense to the comment that they were in the wrong place at the wrong time. They weren't in the wrong place at the wrong time. Chris was at home leaving for a basketball game. Ed was at work installing a gas fireplace. They were doing what they should be doing. Chris lived in an apartment next door to people involved with gang activity. Ed was installing their fireplace.
There were strong calls for a web site that identifies known gang members. Too often we hear the media report that the victims in a shooting were known to the police. If they were know to the police, they should be known to the public. Calls are being made for a web site that publishes gang members photographs if they have been charged with offenses. Warning the public about gangsters like they would in warning the public when a sex offender is released. This is a good idea that needs to be followed up on.
Tragedy sparks call for action